Moving to a new home can be such a stressful experience, as there are so many different responsibilities to cover as well as a whole host of things that can really go wrong. Finding ways to minimize your stress whilst moving can be extremely beneficial, as being cool and calm can help you to maintain control and ensure that no mistakes are made! Luckily it needn't be as difficult as you may think to reduce your stress when starting a brand new chapter in a different property, as there are a few tips and tricks that you can make the most of to ensure you can move without the usual hassle. So, if you would like to find out more, then read on to uncover some of the best ideas and concepts that you can utilize now.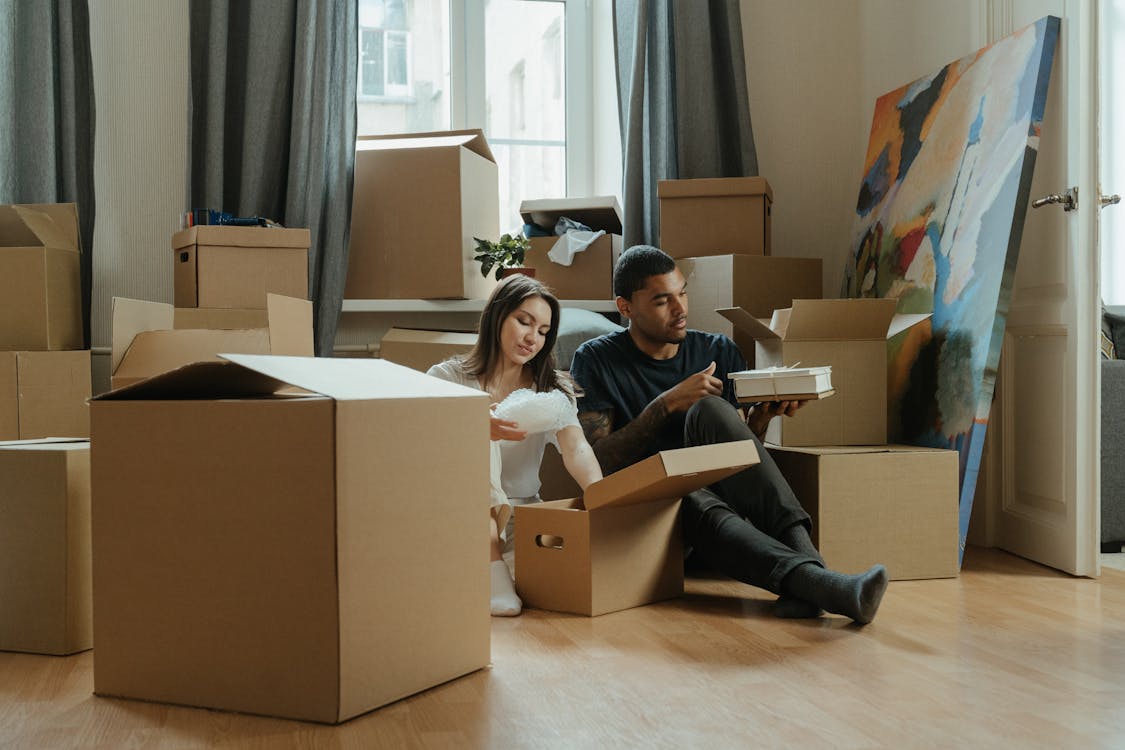 Make A Detailed Plan 
One of the most important steps that you must follow when moving to a new home is to make a detailed plan. Your plan should include all of the most important dates and activities, as well as any extra smaller details you need to cover. Start off with your moving date and work backwards, including packing your stuff, updating mail addresses, arranging utilities and other bills as well as the completion of any necessary paperwork. It's a good idea to check online for inspiration, as there are many different topics that you should cover and forgetting just one could see your whole move come crumbling down. Once you've made your detailed plan, follow the steps and tick them off as you go – this will be a great way to stay motivated, as you'll be able to watch your responsibilities reduce as the big moving date creeps closer and closer! 
Seek Specialist Support 
Trying to battle through something as big as a property move on your own is bound to increase your stress to overwhelming levels, so don't make the mistake of trying to handle every task yourself. There are so many specialist services that you can make the most of to ease some pressure, with teams maintaining years of industry experience and a vast knowledge base to ensure that they can support you in a proactive and efficient manner. Whether you want an estate agent to help you find the perfect home, a set of trusted movers that can pack and transport your stuff, or even a handy vehicle relocation service like cars relo that can take your car to your new home without any stress, simply search online to see which tradespeople are available in your local area! Always check reviews left by previous customers to get an honest look into the quality of the service before you choose to invest, as you don't want to waste money on low standard support at such a financially difficult time. Having specialist help can be extremely beneficial if this is your first experience of moving home, as they can put your mind at ease and offer valuable advice that reduces your stress levels even further. 
Always Take Time Out 
Though there are so many different tasks and responsibilities to think about, it's still vital that you are able to take some time out to let your mind focus on something other than your home move. Allowing it to completely take over may even begin to have a negative effect on your eating habits and sleeping patterns, which in turn can affect your health, so you must make an effort to switch off every now and then. Take a walk outside and breathe some fresh air, sit down somewhere quiet and comfortable for a meditation session or head out with some friends and family to enjoy a delicious meal. You don't need to stop enjoying yourself just because you're in the process of moving home! Having a little rest and relaxation in a different environment will really help your stress, so don't be afraid to let your hair down (and keep move talk to a minimum!). 
Reducing your stress levels when moving to a new home has never been so easy when you're able to make the most of the top tips and tricks that have been detailed above. Start off by making a detailed plan that includes every relevant date and activity that you need to remember, and search online to uncover some specialist support from industry professionals to relieve a little pressure. Always make an effort to take some time out to relax and unwind with friends and family.